Bienvenido a Grace Latino
Welcome to Grace Latino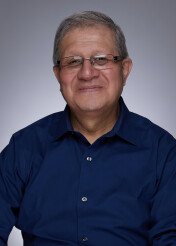 El Pastor Charlie Mercado y su esposa Roxana, ambos del Perú con muchos años de experiencia pastoral, dirigen Grace Latino al lado de un excelente equipo de líderes. Ellos y los hermanos de diferentes nacionalidades les dan una cordial bienvenida.
Pastor Charlie Mercado and his wife Roxana, both from Peru with many years of pastoral experience, lead Grace Latino alongside an excellent team of leaders. The Grace Latino ministry composed of many nationalities welcomes you.