Local Go Teams
Go Team, USA, Local
Local USA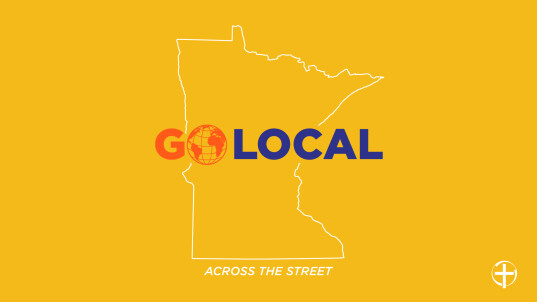 Grace Church Local Go Teams:
Do you have a burden for lost people? Do you want to be part of a team that is sharing the Gospel in our neighborhoods? If there is anything that is evident in our nation today, it is that we need the transforming power of Jesus Christ. How will people know of the transformative power of Jesus if we don't share the good news with them? Join us as we head out to engage our community by listening to people's stories and sharing the hope that we have in Jesus.
Twin Cities Go Team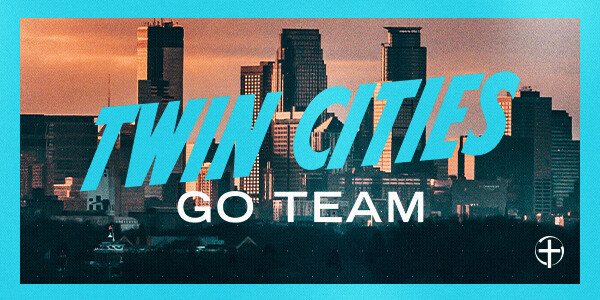 You don't need to be an expert evangelist to join this local Go team; all experience levels and comfort levels are welcome. Every team will have experienced evangelists on them. Typical locations include: university campuses, the city lakes or at the mall. We have teams going out on most Thursday and Friday evenings. Learn how to share the gospel in a loving, biblical way. Get notifications on upcoming opportunities by joining the Twin Cities Go Team.
Questions: [email protected]
Chaska Go Team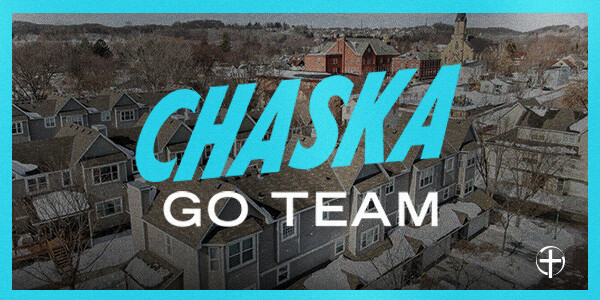 Join us on select Thursday evenings in the summer as we head to three different locations for Chaska Go Teams to share the Gospel with those that we meet. We will begin the night at 6:00 pm at Grace Chaska for a time of prayer and reflection and plan to arrive at our various locations by 6:45 pm. The evening will conclude at 8pm.
Questions: [email protected]
Christmas Gatherings is an opportunity to share God's love and GIFT of Jesus ACROSS THE STREET with your neighbors by hosting a simple party. Training is offered at Grace, and a friend will do the speaking. In the past years, over 1,200 parties have been hosted through Grace people!
Sign up to host a Christmas Gathering by calling or texting Joyce Bademan. 612-48-7006 or email [email protected]
Steiger grew out of a passion to reach young people who would not walk into a church. What started as a dynamic ministry reaching young people of Amsterdam has grown into a worldwide mission organization called to reach & disciple the global youth culture for Jesus. We do this by mobilizing followers of Jesus like you to reach your friends, colleagues, neighbors, and family members who are far from God.
Sign up to the MVMT Community, where you will be inspired by amazing stories of what God is doing in Minnesota and the rest of the USA!
Questions? Email [email protected]
Compass connects and encourages Christians educators and families God has called into the public schools. We work to impact our schools for Christ through intentional prayer, care and share efforts.
Sign up for our newsletter to receive information about events and opportunities through Compass.
Questions? Email [email protected]
Christian Educators supports, connects, and protects Christian educators so they can walk out their callings wherever God has placed them and become thriving ambassadors for Christ.
Educators can be encouraged and equipped with our resources as well as being inspired by attending one of our outreach opportunities.
Those with the heart for the next generation and education can partner with us to bring encouragement and equipping to educators in Minnesota and beyond.
Questions? Email [email protected]
LEARN MORE about Christian educators
The campus ministry of The Navigators at the University of Minnesota is living to know Christ, make Him known, and help others do the same! Our goal is to share the Gospel of Jesus Christ with students who don't yet know Jesus and equip those who do, to share Christ and become lifetime disciple-makers in their spheres of influence on campus and beyond!
To get involved as a volunteer with our various outreaches, disciple a student or become a prayer/financial supporter, contact UMN Campus Director, Jason Robinson at [email protected].
JSAW is transforming action sports culture by making riders into disciples of Jesus. We provide small groups, mentoring and outreach events within the world of action sports throughout the Twin Cities and around the world.
You can transform a riders life forever! Hundreds of volunteers have jumped in with JSAW and made a huge difference in the lives of riders. Need an internship for school? Community service hours? Looking for a project for your church, company or school? See how you can volunteer.
Questions? Email [email protected]
Grace Latino is dedicated to serving the Hispanic community by providing a welcoming environment for worship, fellowship, and spiritual growth. Through discipleship, events, and outreach programs, Grace Latino seeks to enrich the lives of Latinos in the church and community.
There are several serving opportunities at Grace Latino, such as our worship ministry, Sunday school, and production team. You can contact [email protected] to get involved.
We partner and pioneer the ministries of evangelism and discipleship in the inner city. This work is tied to compassion, life training, and sharing resources across the city — with the goal of helping fulfill the Great Commission as we share the Gospel. We build partnerships with Latino pastors, training them in their native language and equipping them to reach their neighborhoods.
We would love your help packing and praying over our outreach materials throughout the year: Boxes of Love, Homeless Care Kits, PowerPack backpacks, Holiday Care Boxes, and Easter Bags.
Questions? Email [email protected]
LEARN MORE ABOUT Cru Inner City
Jesus says, "I have come that you may have life, and have life to the fullest." Lovin Life exists to awaken and cultivate this generation to experience that life!!! We do this through transformational events, compelling content, and missional merch. Over the last 15 years, we have been partnering with events around the nation, equipping students to reach their friends with the good news of Jesus. Our next venture is launching a 8-week, summer, deeper level discipleship and evangelism training experience in Santa Cruz California where we will equip students 18-25 to be ambassadors of Jesus in every area of life!
Uncommon Sports Group exists to develop Christ-centered leaders in the sports industry. We provide faith-based training, resources, and connections to equip future leaders of the sports industry to live out and share their faith throughout their careers in sports. Sign up for our newsletter to receive more information and ministry updates.
Questions? Email [email protected] or [email protected]
Since 1977, Search has been inviting adults to take a next step toward God through questions, answers, and conversations. Search exists to share Jesus with People who are curious about God, but not interested in religion. For Christian believers, Search equips people to share the gospel through relational evangelism and apologetics.
If you are interested in being part our next Open Forum, where non-believers are engaged in conversations to share what they think and believe, please email [email protected].
The Man Up Club is a non-profit, mentor-leadership organization for African American males age 13 -24. The Man Up Club has a strong focus on academic discipline, building social skills, life skills, civic responsibility, and peer to peer accountability through a personal development approach. Our mission is to develop boys into holistic young men of character.
The Man Up Club is always looking for monthly giving partners to help with raising money for operations and programming.
Questions? Email [email protected]
LEARN MORE ABOUT the man up club
During our 120 years, Gideons has distributed over 2,500,000,000 scriptures for free. Most people would not have scriptures unless it was given to them for free. Gideon volunteers (240,000) in 195 countries - distribute it in the traffic lanes of life - motels, hotels, medical clinics, hospitals, grade schools, high schools, universities, community events, military, nurses, chaplains and more. Evangelical churches partner to take the Word of God worldwide.
You can donate to provide the Word of God worldwide and volunteer as a local born-again believer businessman to make a difference.