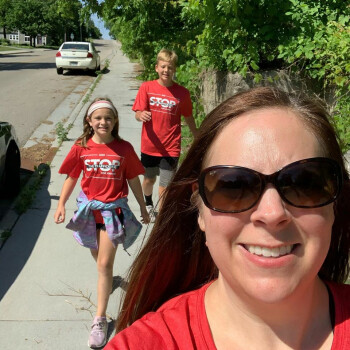 "The pandemic changed our race plans, and we didn't know what to expect," said Christine Erickson, Stop The Trafficking 5K Director and Director of Grace Church OneLess Ministries. "But God knew what He was doing, and He exceeded our expectations. Our efforts to raise awareness about modern-day slavery, which impacts over 25 million people worldwide, went far beyond our community this year."
Every year since 2014, a dedicated team of businesses, organizations, volunteers, and Grace Church staff work together to raise awareness and engage our communities in the fight against the horrible injustice of human trafficking. It's a monumental effort but so rewarding. We've seen our race participation and proceeds steadily increase over the past seven years. We now draw 850-1,000 participants at our regular event. All proceeds are given to Minnesota-based organizations working to help sexually exploited youth and women, along with one international organization.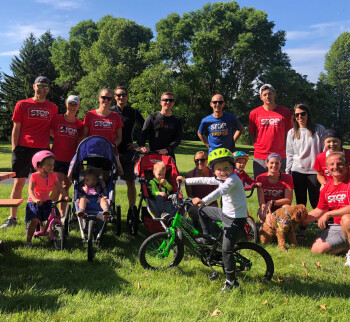 This year we had already opened registration for the 2020 Stop The Trafficking 5K event when COVID-19 changed everything. "We didn't want to cancel," Erickson added, "so we switched to a virtual event and set our goal at 500 participants. We were operating in new territory and continued promoting the event, watching and waiting to see what would happen. Ten days before the event, the excitement hit, and our numbers doubled. We've placed two additional t-shirt orders as registrations keep climbing."
Human trafficking is a form of modern-day slavery where people profit from the control and exploitation of others. The average age a child becomes a victim of sex trafficking in the United States is 12-14 years old. At least 100,000 children are exploited every year within our borders. The pandemic has not slowed this down. Trends are indicating an increase in the online exploitation of children.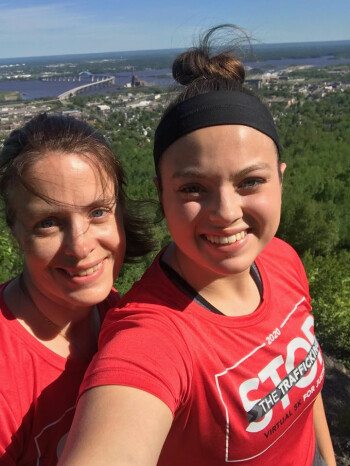 Incredibly, taking the race virtually helped us expand our audience. By having participants walk/run in their own communities, many more conversations happened regarding human slavery. Participants were able to share that their church works diligently to stop this atrocity. What made it even more incredible is that participants were in communities spread across the state, including Duluth, Bemidji, and Rochester.
Grace Church's weekly digital platform during the pandemic has increased the reach of the Gospel message everywhere. This helped us, as we also had participants in 15 other states and Canada! They have joined from Colorado, Iowa, Illinois, Indiana, Michigan, Missouri, North Carolina, North Dakota, Nebraska, New York, Oklahoma, Rhode Island, South Dakota, Texas, and Wisconsin. This year, our #StopTheTrafficking message went far beyond Eden Prairie!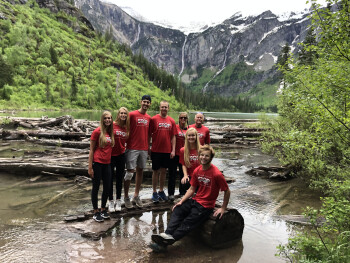 Our 2020 organizations receiving support are Breaking Free, Terebinth Refuge, The Link (Passageways), Source, and Hope Sewn. We select organizations that focus on direct services to youth and women, and this year's application process also accounted for COVID-19 impact.
"It's been an unexpectedly great race year. I have no idea what 2021 will bring," Erickson said, "but I know it will be good. We love to interact with those who are also concerned about ending human slavery. Please connect with us on Facebook and Instagram!"
There's still time to participate before June 21 or contribute directly as an individual sponsor. Don't miss out on your own opportunity to #StopTheTrafficking!