Pastor Dave Gibson was recently recognized by Search Ministries with the first-ever Jeff Siemon Award for his unwavering commitment to spreading the Gospel across the street and around the world.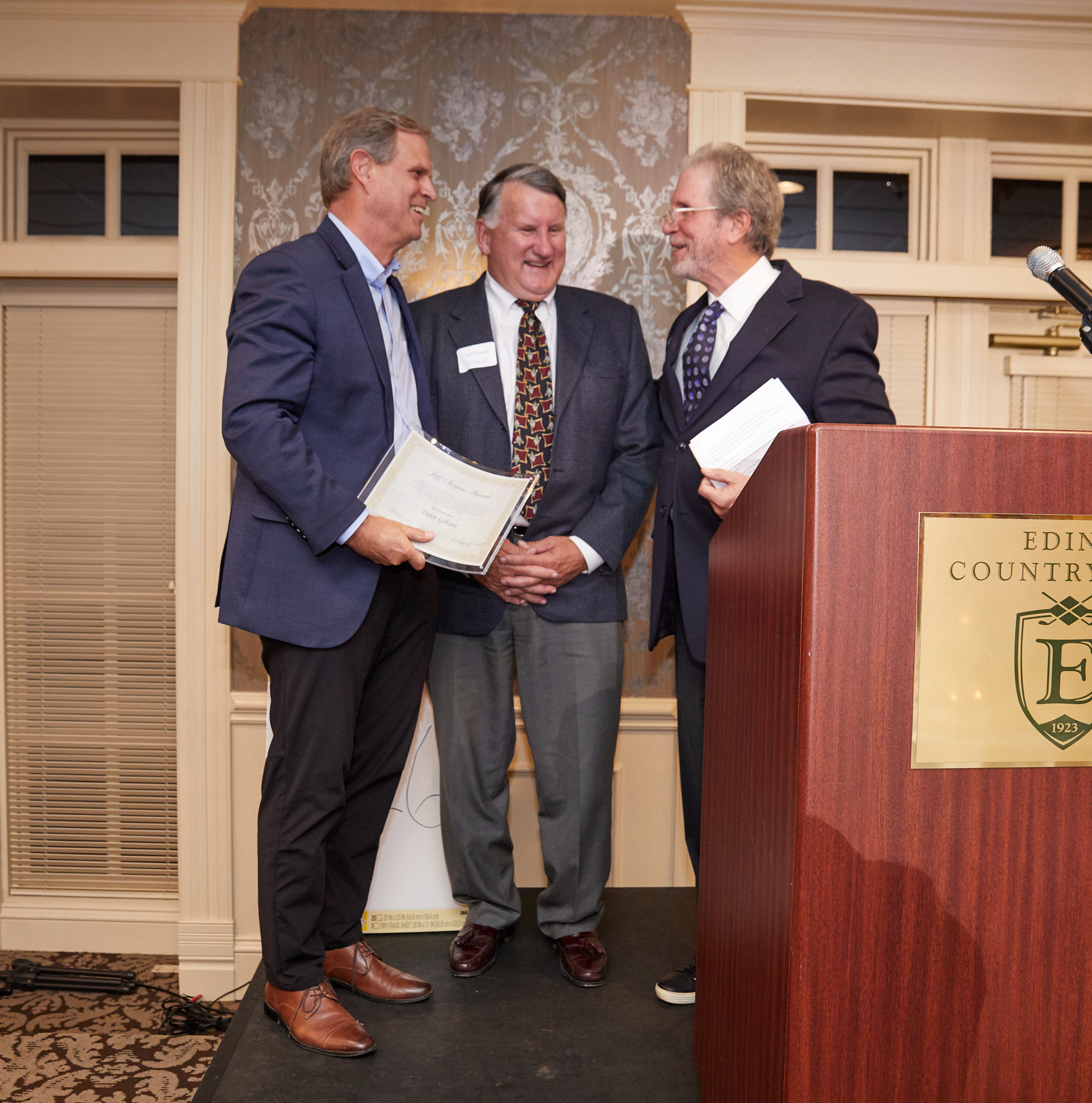 The honor — which recognizes someone in the Twin Cities that, like Jeff, demonstrates leadership and initiative, loves Jesus, is committed to relational evangelism and apologetics, and lives with integrity — was created after Siemon, an 11-year NFL player, four-time pro bowler, and college football hall of famer, retired from Search Twin Cities in 2018.
"Dave is someone who shares the Gospel with anything and everything that breathes!" explained Search Area Director Brian DeVries as he awarded Pastor Dave Gibson the newly established Jeff Siemon Award on Tuesday, October 22.
"I was very humbled and honored, (and surprised!) to be the recipient of the inaugural Jeff Siemon Award," Gibson shared. "I haven't received a more meaningful award in my lifetime, which bears the name and reflects on the life and legacy of one of my heroes and mentors."
Gibson's faith journey began with a football tragedy. After a major knee injury sidelined him from playing the sport he loved, which brought him to a place of brokenness. God used that to help him surrender his life to Christ and commit himself to serve the Lord. Two passions were ignited in him at this time: a love for the Bible and a deep desire to share the good news with everyone.
As Gibson grew in his love for evangelism, he sought a career path that allowed him to infuse that passion in others. For nine years, Gibson worked on staff with Fellowship of Christian Athletes (FCA), the first five as the State Director in Minnesota, followed by four years at the national office in Kansas City, where he oversaw leadership and staff training. While he was with FCA, Gibson wrote the More Than Winning Gospel tract, which has been used by FCA participants for years to share their faith.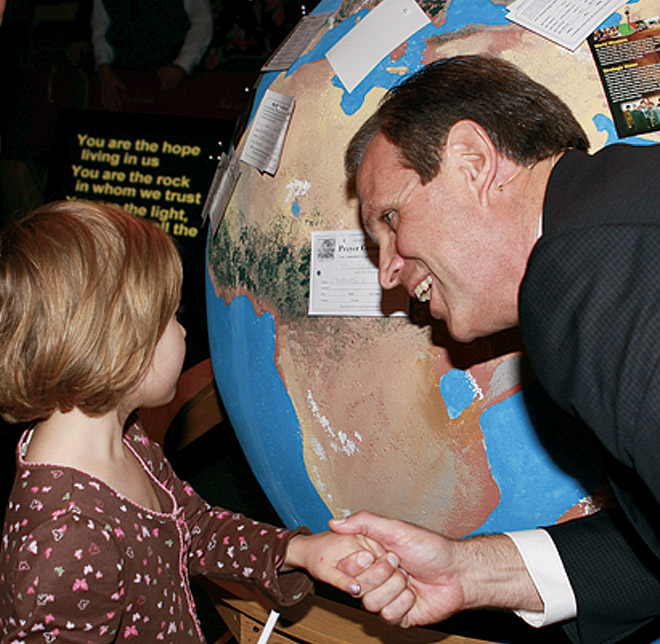 In 1988, Grace Church brought Gibson on staff to lead the evangelism and discipleship ministry. He later transitioned to become the Pastor of Missions in 1991, and he continues to lead Grace's global outreach efforts today.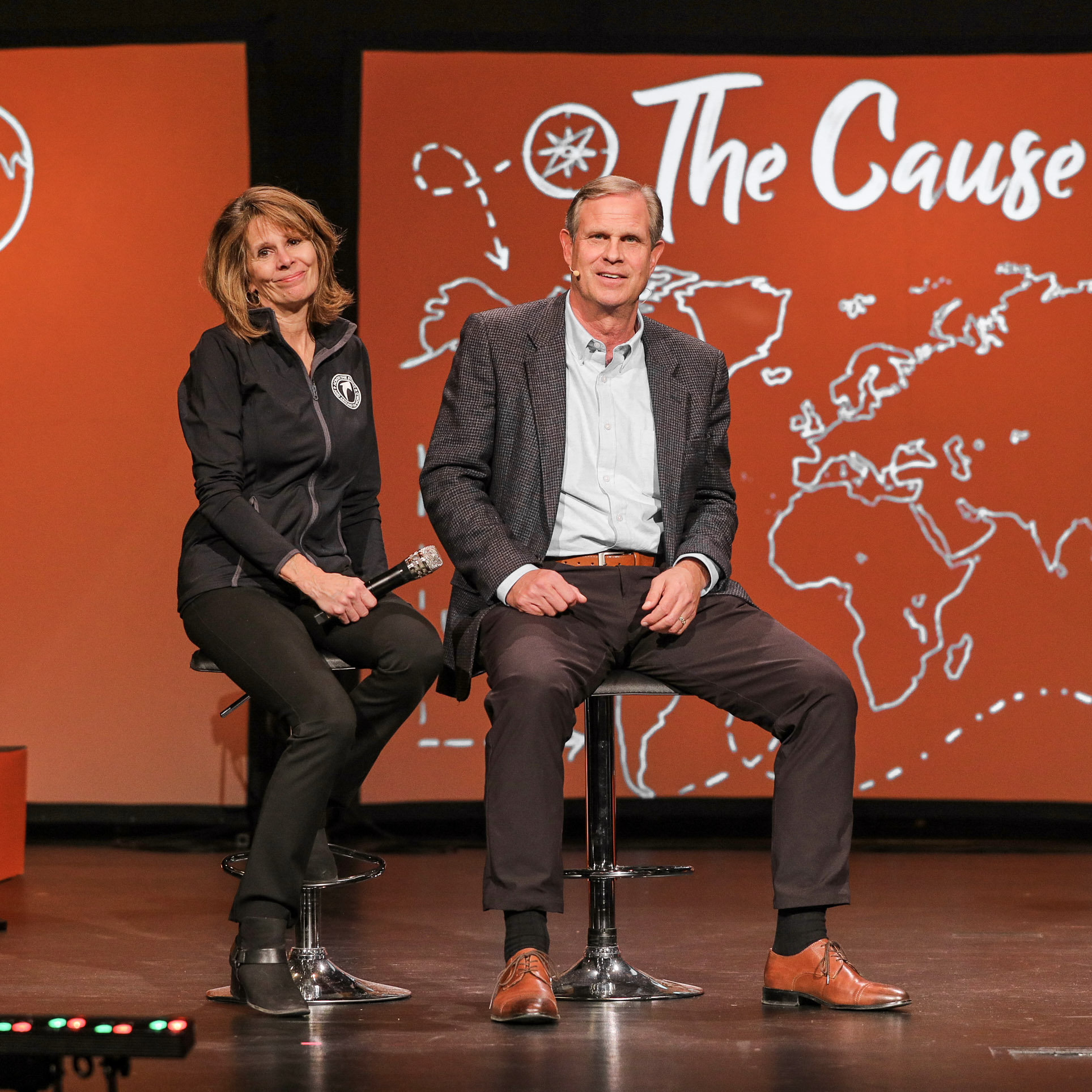 As we celebrated just last week during Fall Missions Fest, Grace Church sponsors 117 missionaries in 42 countries and partners with 24 sister churches. Over the last 10 years, Grace has helped plant more than 46,000 churches and sent over 1,500 people on Go Teams. The Share Life curriculum, which Gibson established, is a powerful tool to help equip people on how to share the Gospel.
In addition to his role as Senior Director of Missions at Grace Church, Gibson has also become the US Director of Go2020, an evangelism movement across the world in May 2020. Go2020 is a call to all followers of Jesus to rise up as one church, sharing one message in one month.