by Beth Billstrom
"I tell people 'Grace found me' because that's exactly what happened," Andy McBrady grins at the double meaning of his words. He knows they reflect a change of heart, life, and purpose that he hopes will inspire others.
In 2017, Andy was on the hunt for a personal revival. His life was okay, but something was missing. He thought finding a church might be the answer. He had no idea what was in store for him.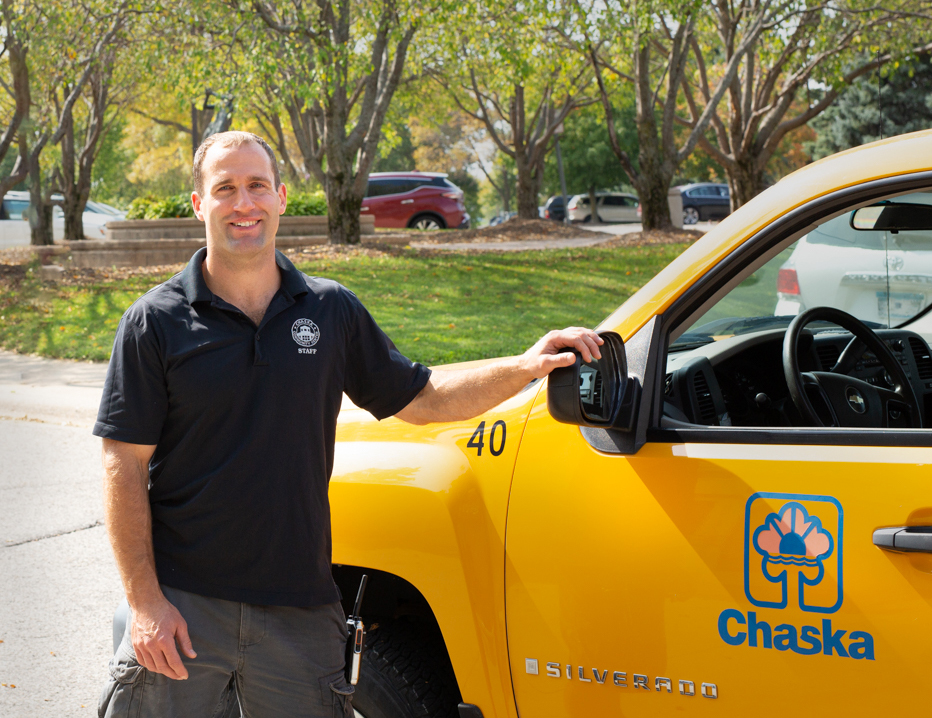 During his pre-teen years, Andy decided to believe in Jesus. But he says, "There was no growth. There really wasn't much change in me. It was something I did because I knew that I needed a Savior, but then I just went on with my life."
In his early thirties, Andy began thinking about the direction of his life. He found himself wondering if there was more to God and that relationship. One day while at work at the Chaska Parks and Recreation Center, Andy noticed Grace Church had reserved the facility for an upcoming Sunday. "I didn't know Grace Church was launching a new location in the Chaska area. I only knew of Grace in Eden Prairie."
Soon he was in touch with Ian Riley, Campus Pastor at Grace Church in Chaska, and Andy's life began to change.
"Shortly after meeting Ian, I had lunch with him. He was so genuine in his attitude and care towards me. He invited me to a Bible study. I'm pretty sure my response was a little out-of-the-ordinary, but it was an honest response. I said, 'Isn't that where old men go to complain about their wives?' Seriously, that's what I said. I'd never been to a Bible study before, and I wasn't sure what to think. Ian laughed. He didn't bring up Bible study again for a little while, but we continued to get together for lunch. A few months went by, then Ian invited me to attend a barbecue hosted by the Bible study groups.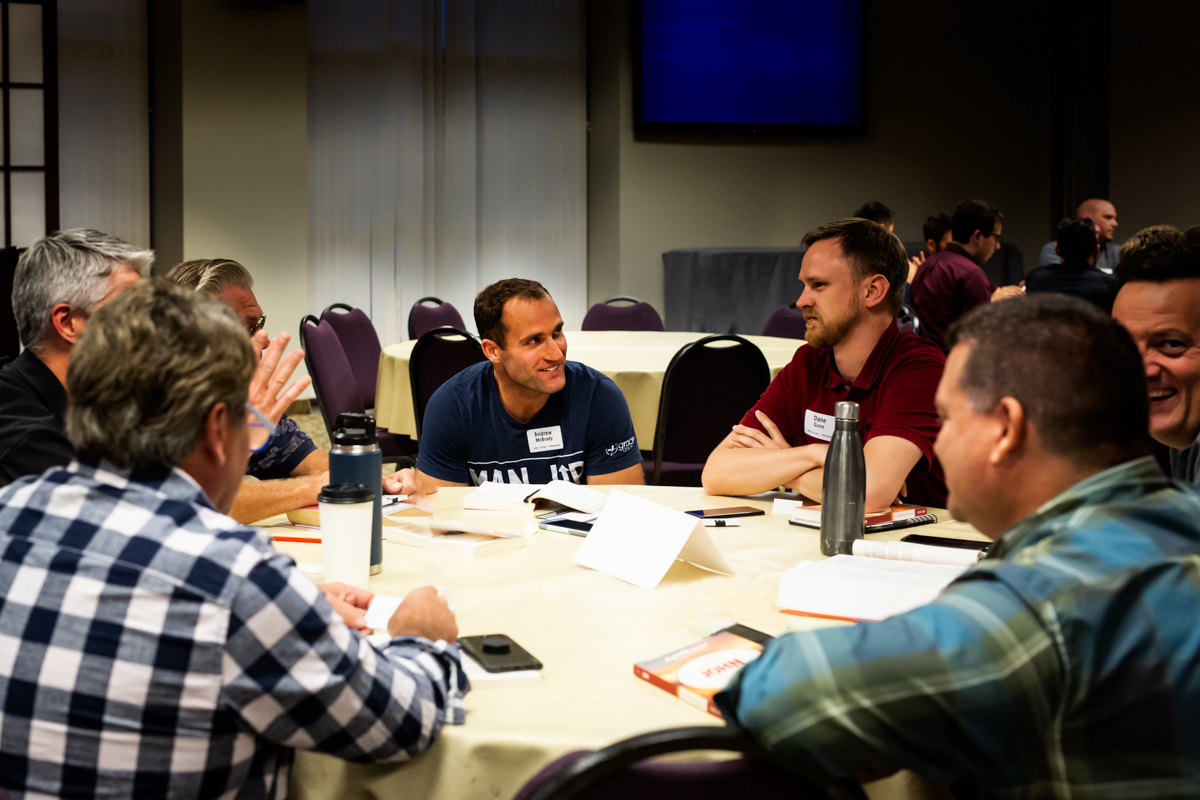 "I noticed a few things right away that were different at the barbecue. Everyone was so real. Also, the guys hugged each other. That was very different for me. I wasn't sure what to think about it. But I could tell that these guys were genuine, too.
"After that event, I began attending the Bible study. It didn't take me long to figure out that every guy there had challenges in their life. They were dealing with financial issues, work problems, or marriage and family concerns. But they weren't complaining, they were studying God's Word, finding truth, and praying with one another. It was making a huge difference. They were learning more and more about Jesus. I could see change in relationships and lives all around me. The realness of it all drew me in. I wanted more of that in my life!"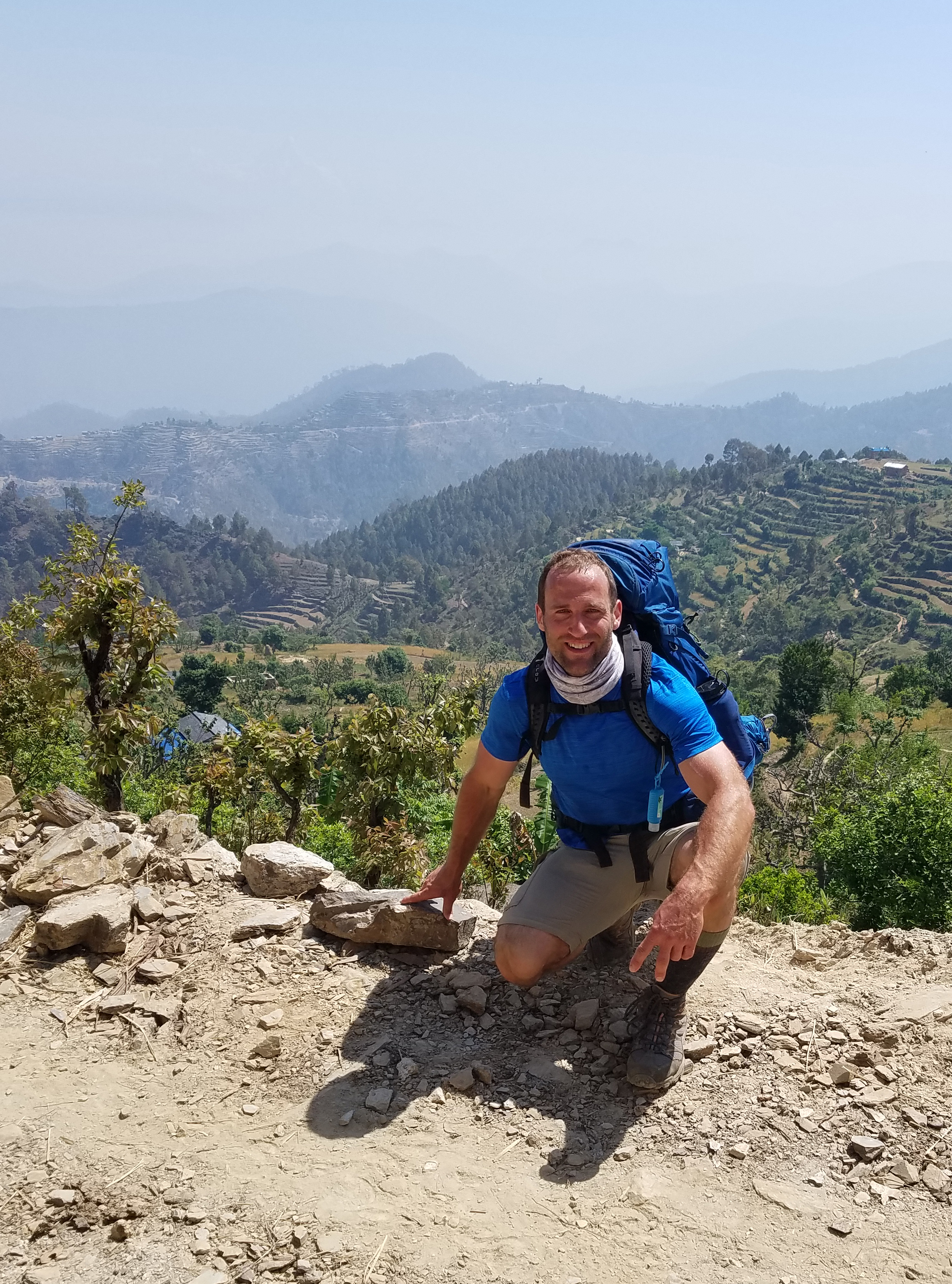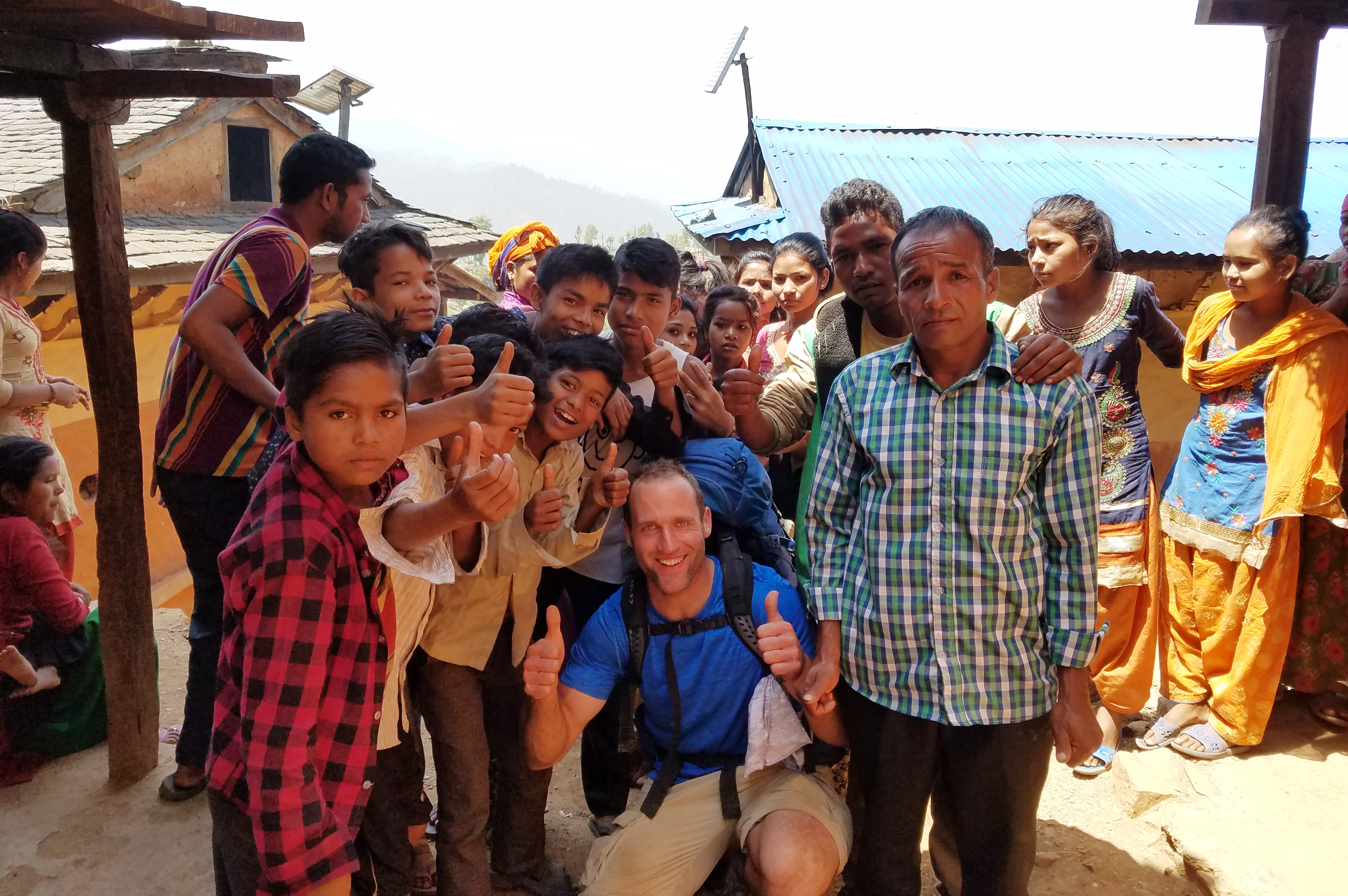 In 2018, Andy went on his first mission trip to Southeast Asia. He spent 10 days backpacking and camping through remote areas to bring the words of Jesus to people, who like him, didn't know of the powerful change a relationship with Jesus can bring. The impact on Andy's life was so profound that Andy went on a second trip in 2019.
"Sharing the news of Jesus with others on those two mission trips is what I'm most proud of doing in my life. It's a big part of what I was looking for back in 2017. I found a sense of purpose and satisfaction."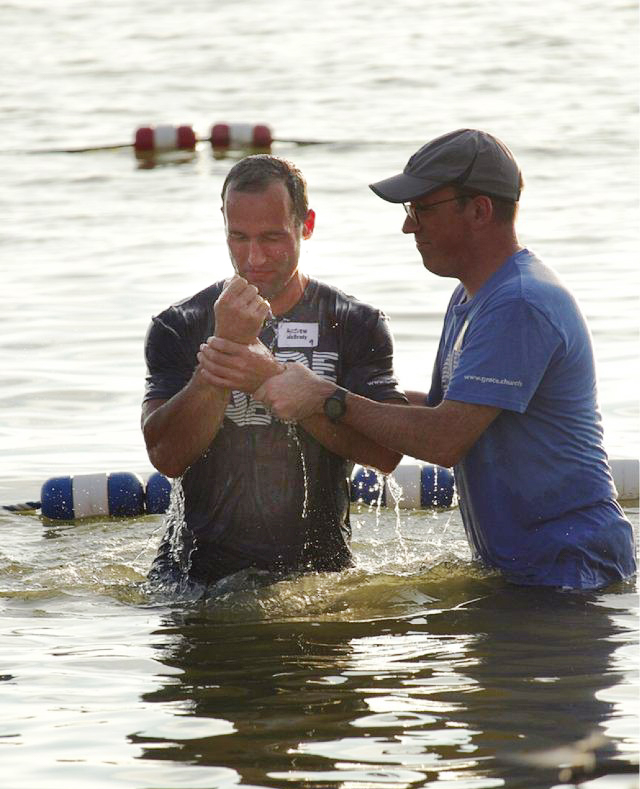 In April 2019, Andy declared his faith publicly at Grace's All-Church Baptism. "Baptism is a beautiful expression of what Jesus did for me. It doesn't save me. That already happened when I understood that I'm a sinner, confessed my sin to Jesus, and asked Him to be my Savior. But baptism allowed me to share with others that I've committed my life to Jesus. It shows that I know He has cleansed me and made me new."
"My life is different now. I didn't realize back in 2017 how hungry I was for Jesus in my life. I had a thirst for something to revive my life. I knew Jesus before I came to Grace Church, but I didn't realize how studying His Word and being with other Christians would change my life for the better. Once I started digging into the Word, I just wanted to dig into it more and more. The realness and balance of God's Word provide deep refreshment for me.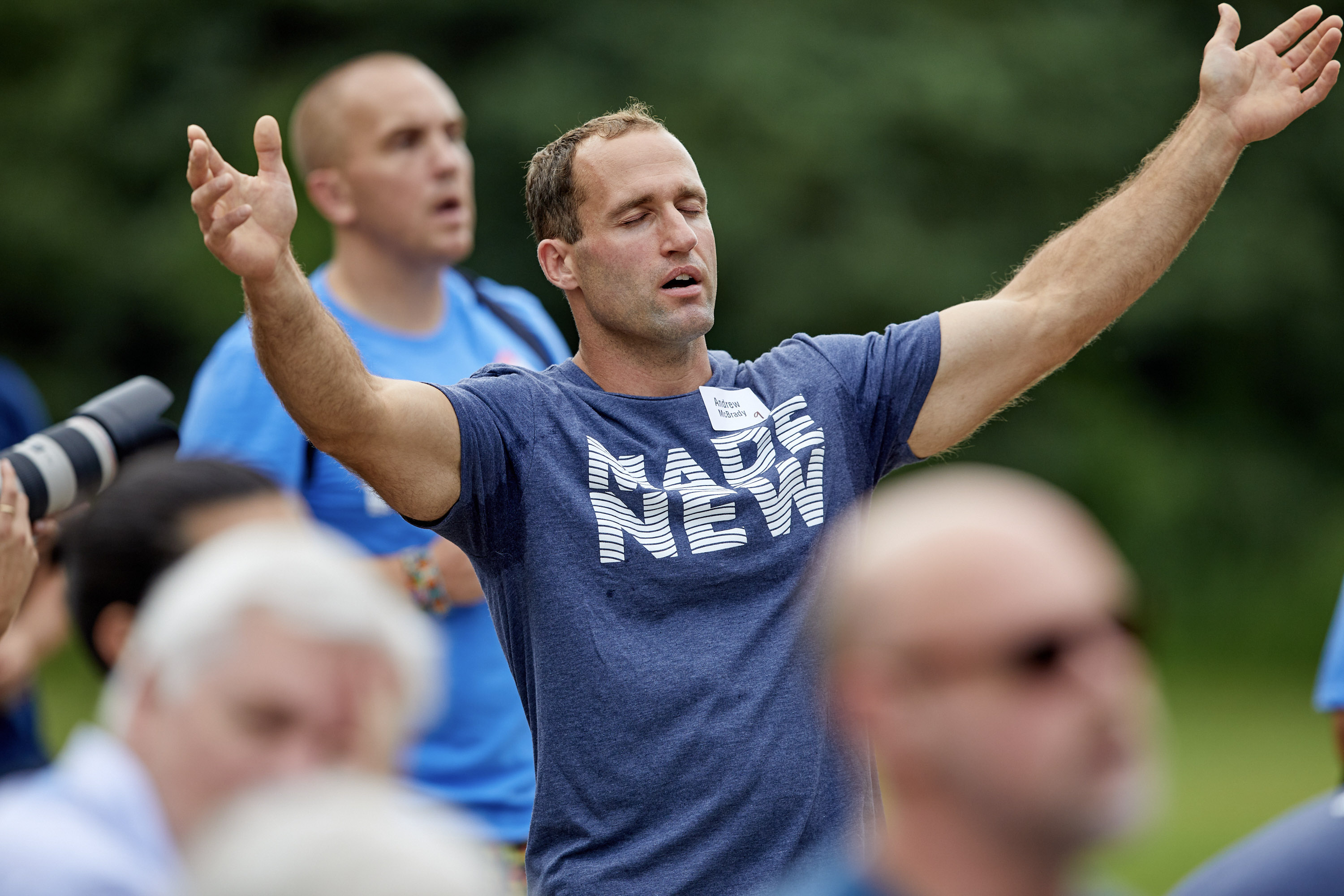 "Grace Church is a good fit for me because there are so many options for study, serving, and getting to know other Christians. It seemed like a big place in the beginning, but I found that once I began attending Bible studies regularly and serving on Sunday mornings as a greeter, I suddenly knew a lot of people. The church now has a much smaller feeling.
"That's why I'm so grateful that Grace found me. They literally came to my work location and found me. I just want to thank, thank, thank God that Grace found me."
"For from his [Jesus] fullness we have all received, grace upon grace."
John 1:16