Love requires action, and that was on display as Grace hosted the World's Largest Diaper Drive in May.
New Life Family Services created the World's Largest Diaper Drive in response to a need, the great need for diapers in our community and the surrounding areas. One in three families struggles to keep their babies in clean diapers. This is the second year New Life has rallied to help make life a little easier for the moms and babies in Minnesota, and Grace was excited to be part of the effort.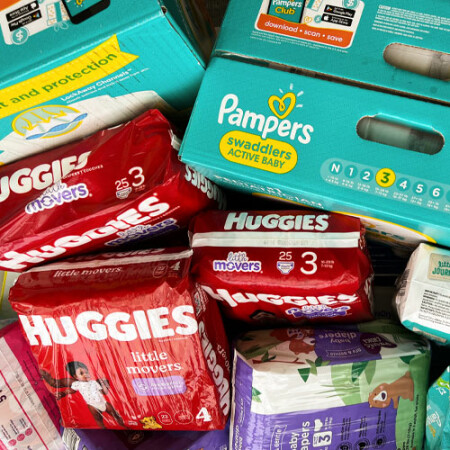 Christine Erickson, Director of the OneLess ministry at Grace, has helped establish a long-standing partnership with New Life Family Services. When the organizing approached Christine to see if the church would serve as a drop-off location, it was decided that the diapers collected would benefit New Life Family Services and Grace's Oneless Ministry.
The drive started on May 2 and ended very fittingly on May 8 – Mother's Day. Over 20,000 diapers were collected at Grace through this initiative. "We are so grateful for this huge abundance from the Grace Church Family. This will provide practical, tangible support for hundreds of families in need," said Tammy Kocher, the Executive Director of New Life Family Services
The donations have already been a blessing within the Grace community. Some of the diapers were recently gifted at a baby shower that was thrown for expectant single moms participating in the Embrace groups through the Oneless ministry.
When picking up the diaper donations, Kocher explained how the diapers would also bless the New Life community in Minneapolis.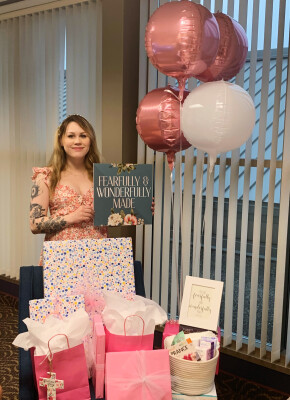 These diapers will be distributed primarily through our Every Family parenting program at New Life. We have parenting coaches who walk alongside our clients - coaching, encouraging, and helping them navigate the challenges of being a new parent. We will also be reserving some of the diapers as a marketing tool for our new Phillips location. We're actively reaching out to the neighborhood so prospective clients can come in and receive free diapers and hear about our services.
Construction on New Life's newest location in the Phillips Neighborhood is near completion. The 12,600 square foot building will house the most significant pregnancy center in the Twin Cities and serve as a full-service community medical clinic, providing whole-family care and complete prenatal services.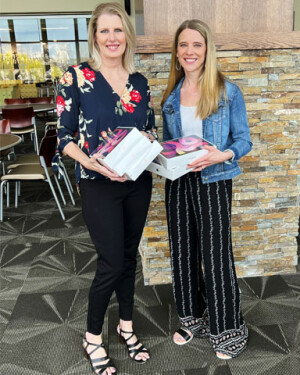 Grace Church has also supported the Phillips building endeavor and recently donated fifteen new iPads to New Life to keep their dream of going paperless with their services and intakes. "New Life is serving on the front lines with women experiencing unplanned pregnancies. We believe that all life, born and unborn, has inherent worth and value, so we are honored to support New Life's work, including opening their new building in Minneapolis," said Christine Erickson.
New Life is one of the oldest, largest, and most comprehensive pregnancy centers in the country. Grace Church is honored to partner with and support the work they do in Minnesota.
For more information about Grace's single moms program through the Oneless Ministry, visit www.grace.church/embrace, or to find out more about New Life Family Services, visit www.nlfs.org.