"I could hardly sit and pray for 10 minutes," says Joel Johnson, a Grace attendee of 30 years. The thought of praying for an entire hour? "That seemed like a big challenge." Almost impossible.
"The amount of time I was devoting to prayer was really small," he admits. "I would think, 'I need to give God more time,' and then I never would."
But Pray 168 beckoned — a call for the people of Grace Church to collectively cover all 168 hours of one week with 24/7 prayer. It was spearheaded by Grace's Elder Board, led by Chairman Dan Meuisi, a close friend of Joel's and someone he describes as "a prayer warrior."
Joel committed to not just one hour of prayer but the 5a-6a window every morning of the Pray 168 week. He planted himself in the comfy chair in his family room, set the tone with worship music, and opened up the prayer guide.
"The prayer guide was really helpful," Joel said. "It kept me focused and on track — a great tool for developing discipline."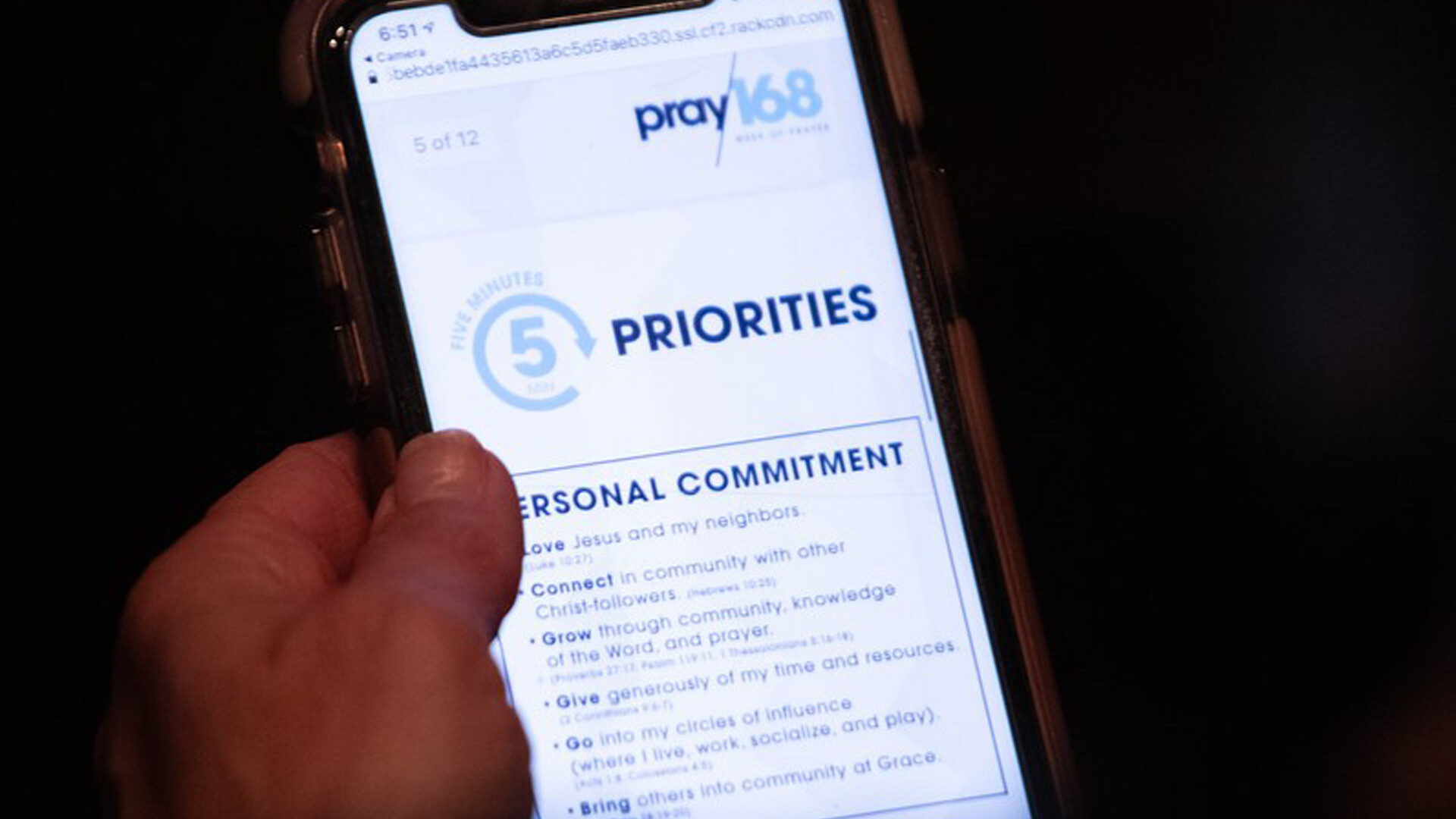 He joked, "The first day, I started with my elbows on my knees but quickly realized I couldn't last like that."
Soon the effects of starting each day with an hour of prayer became noticeable. His heart and mind began to settle.
"I experienced God's peace as a result of sitting there for an extended period of time, really focusing on Him and bringing my anxieties to Him," he said.
And peace was definitely something Joel needed that week. The Thursday before Pray 168, Joel had gone to the dermatologist for a suspicious spot on his neck. His doctor was concerned.
"I was anxious," Joel said. He prayed very specifically about the test result but ultimately surrendered it to the Lord. "God says to ask for what we need, but it's certainly up to His will."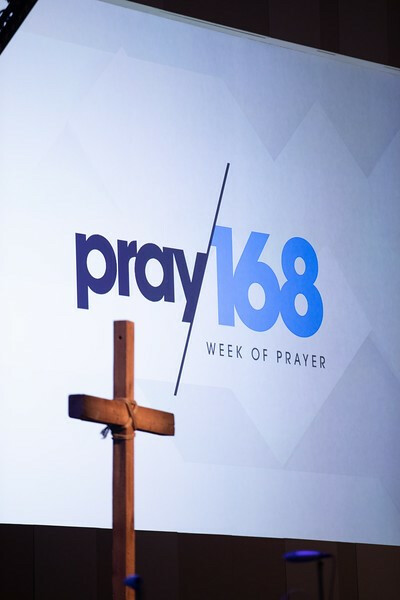 This waiting period also showed him the power and importance of praying in community. Joel reached out to the men of his Bible study and Nepal missions team with his prayer request. At first, he was hesitant, wondering if his request would be an annoyance, but truth soon cut in.
"Why not? I love it when they reach out with prayer requests. We get to help our Christian brothers."
Over the week, Joel noticed praying helped with building mental defenses against the anxiety.
"Your mind can take you in all kinds of directions," he stated. "Satan doesn't want me thinking clearly. With daily prayer, I can more easily block out the constant lies from him."
He quoted Philippians 4:6-7, pointing out that the peace that comes from prayer guards our hearts and minds.
"There's no question that's what's happening — my mind is being guarded against itself," he said. "Communication with God is very beneficial in reminding yourself of truth."
Days passed with no test results, but then the call came Wednesday afternoon — his results were clear.
"Was that an answer to prayer? I'd like to think so," he smiled.
The seven days of Pray 168 elapsed — each starting with Joel's hour of prayer.
"Now even a half-hour doesn't sound like a big deal," he said. "There's certainly an intimidation with it, but the biggest message to get out there? It's really not difficult in the least."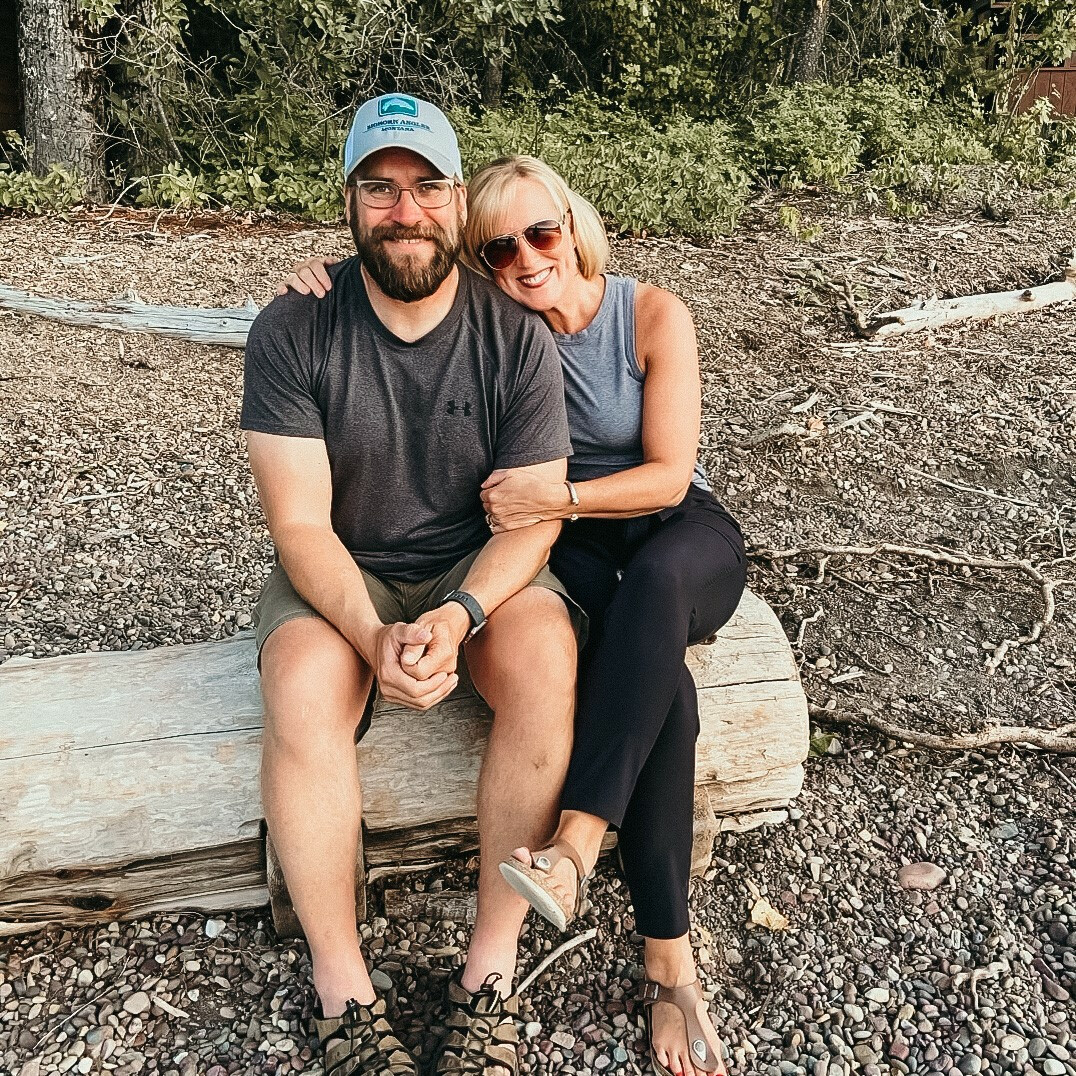 Peace, mental defenses, a daily reset — all effects that Joel knows will permanently stick with him. "I've continued since Pray 168 in that daily block of time every day," he said. "It's a far better use of my time."
Years into his walk, Joel is learning the power and impact of prayer — and the importance of extended time with God — in a deeper way. "I'm almost 55, and I'm just now starting to figure this out," he grinned.
That initial one hour of prayer that sounded so intimidating turned into seven hours of prayer over the week. Prayer completely changed Joel's mindset about communicating with God. Prayer developed new habits in his life. Prayer demonstrated God's power to him.
"Just start with one hour a week," Joel encouraged.
Who knows what that one hour could become!