"Give thanks to the Lord, for he is good; his love endures forever." Psalm 118:29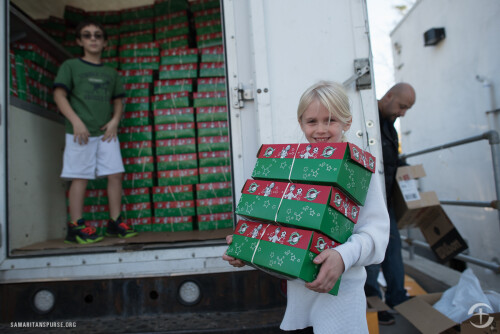 This year, the Grace Church family collected a record 1,433 shoeboxes during the month of November after handing out 1,300 boxes in the month of October. This was a 15% increase from 2018. Last year, nearly 12,500 boxes were collected in the western Twin Cities, and Grace Church was over 10% of that!
This is the third year the Rolley family has overseen distribution and collection after taking over for John and Kathy Cooper who passionately oversaw the ministry for many years.
The initiative was a churchwide effort. Grace Kids staff assisted with table set-ups and kept the table operational in between Sundays in their area. Operations staff cleared space in the storage area to carton boxes and then loaded and delivered them to Burnsville with the Rolleys. In addition to Grace staff, numerous church members provided support on Sundays and Wednesdays.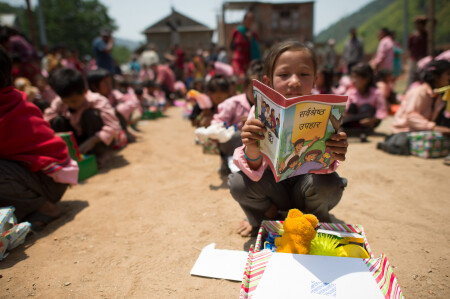 "It's such a blessing to witness children and adults return their carefully packaged box filled with selected items," the Rolleys said. Boxes often include a personal note and many have a family or personal photo. Some boxes are packed with a theme or special colored items; others carry valuable school supplies, hygiene items, and a special "wow" toy.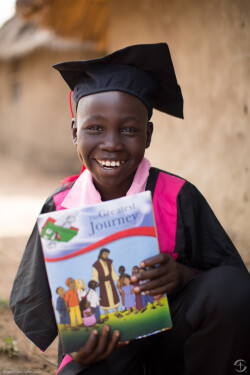 People also contributed items outside of packing boxes — a box of toothbrushes, over 100 Beanie Babies, bags filled with brand new packages of socks, soap, or combs. This year, one woman even delivered a box of hand-made dresses, ear warmers, and hats she wished to include.
Every gift-filled shoebox is a powerful tool for evangelism and discipleship — the heartbeat of our church. Since 1993, over 168 million shoeboxes have been distributed by Samaritan's Purse in over 150 countries. These shoeboxes are given to churches trained to first share the Gospel. Each shoebox handed out is accompanied by a pamphlet in the child's language with the same Gospel picture and message to take home with their gift. The children are invited to a follow-up 12-week discipleship program. Over 4 million children have participated in the program, and 2.8 million have graduated.