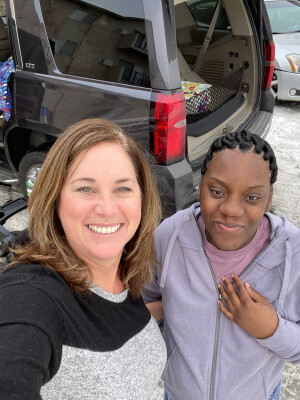 "I knew within the first few minutes of meeting her that she was someone special," Karla Carson says. She's talking about Vanessa, a quiet but sweet single 23-year-old raising her one-year-old son, Levi, and her newborn daughter, Alani. Karla is Vanessa's mentor through the Embrace ministry at Grace, a ministry that comes alongside single women in their teens and twenties who are facing unplanned pregnancies and parenting journeys.
"It is incredibly rewarding when I have the opportunity to affirm her role as a mother," Karla smiles. It all started for Karla after God convicted her of His instruction to mentor younger believers (Titus 2). This began a journey of mentoring moms through Grace's Women's Ministry, which then led Karla to an outreach experience that opened her eyes to the needs of young, single moms. She then discovered Embrace and knew she had to get involved. "I was inspired by how Grace Church was coming alongside them and giving them a much-needed helping hand."
Many young, single moms don't have it easy. Abuse, poverty, homelessness, and minimal family support are just some of the barriers that threaten these women's future paths. A ministry like Embrace seeks to knock down these barriers by providing spiritual, emotional, and physical support. "We want to provide encouragement as she parents and pursues the dreams God has put in her heart," explains Christine Erickson, Grace's Director of Children at Risk Ministries, the host behind Embrace. Helping with budgeting, education, and career planning are just a few of the ways Embrace comes alongside these young moms. Most importantly, faith is front and center. "Wherever she is on her faith journey, we want to help her take one step closer to knowing our Savior," Christine says. Enter a mentor.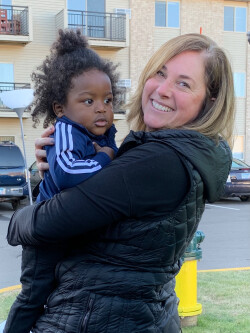 Besides meeting twice a month, Karla has fully clasped doing life together with Vanessa. She's helped Vanessa move out of an apartment, babysat Levi, and driven her to appointments and Embrace small groups with other young, single moms. Over time, the two have built a trusting relationship.
"Karla means a lot to us," Vanessa says, who discovered Embrace from a Facebook post from another single mom she had never met. "Levi loves her, and I appreciate her so much." On top of her mentoring relationship with Karla, Vanessa's Embrace small group has given her a community where she feels loved, known, and accepted. Being a single mom can be lonely, but a group like this helps give hope and a direct arrow to Jesus and His great love for these young women. She tells Karla she didn't even know a group as sweet as Embrace existed. "I look forward to it each week."
Being faced with an unplanned pregnancy can be incredibly daunting and frightening. Nationally, 96% of women choose an abortion due to an unplanned pregnancy and lack of sufficient resources to provide for their child. This is ultimately the crux of the Embrace ministry: fighting for the value of each human life. "By coming alongside a young, single mom during her pregnancy and as she begins to parent, we are walking out our commitment for life — both the baby's life and the mom's life," says Christine. She is driven by a biblical conviction to protect each life, knowing worth comes from being made in the image of God. "When faced with their unplanned pregnancy, these moms chose life," Christine affirms. She and Karla applaud the courage of these young women, especially given all they have encountered.
"These Embrace moms are incredibly strong, resilient, and inspiring young women," Karla praises. "It is truly a privilege to get to walk alongside them."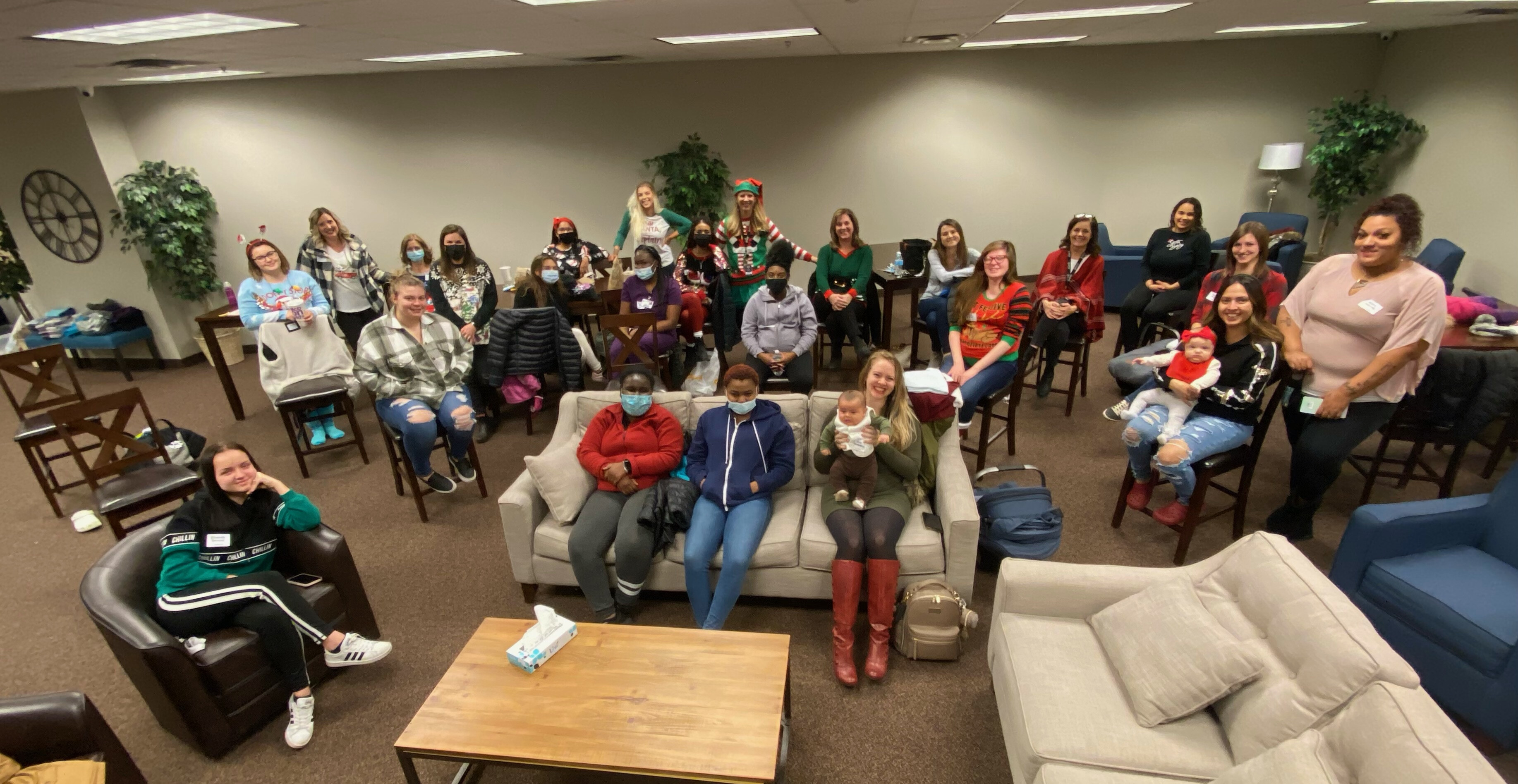 Becoming a mentor provides a powerful opportunity to witness God's heart for those He created, all while learning to depend on Him. "Mentoring has forced me out of my comfort zone, which has resulted in a greater dependence on God," Karla explains. "I am learning so much about compassion and understanding for those who do not have the stability, support, and privilege in life that I've always known."
Christine echoes that sentiment. "When we show God's love and care to someone that we typically would not interact with, we are stepping outside of our comfort zone into a place of greater dependence on God." In turn, mentees experience God's deep love and care for themselves and their children. "They are encouraged and supported to pursue a healthy path forward," Christine says.
Vanessa's path forward holds hope. The joy and pride in Karla's voice as she talks about Vanessa is palpable. "She has started her GED classes and applied for jobs and her own housing," she beams. Truly, lives are being changed, both for mentor and mentee alike.
Being a mentor provides an amazing view of the Holy Spirit moving. "You get a front-row seat to seeing God work," Christine encourages. What could be better than that?